With so much publishing industry news and debate, there's never time for TNPS to cover it all. But most days I manage to put out shorter posts on LinkedIn to at least give the smaller stories some deserved attention. What follows are some of those too-short-for-TNPS posts that this past week appeared on TNPS LinkedIn, that you may find interesting.
---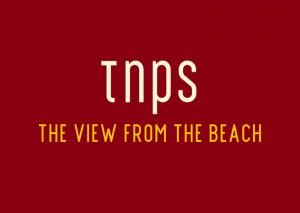 Kenya's "booming podcast scene"
"Kenya's story-telling tradition has found new life and marginalised communities have new platforms thanks to a surge in podcasting."
Podcasting is booming in Kenya, writes Vanessa Gathecha over at Chatham House. Excerpts follow:
"Storytelling is a core part of Kenya's history and a surge in the number of podcasts in the region comes as no surprise. We love a good story. Podcasts are especially popular with the under-35s living in urban areas.
Improved technology coupled with better access to the internet and more user-friendly software have led to a boom in podcasting. "
"Some of the most popular themes in podcasts are culture, media and the arts, health and wellness, current affairs and news, science and technology and business in that order."
Spotify became available in Kenya in February 2021, providing free access to music and podcasts, including premium options for people who prefer ad-free and personalized listening. Spotify's popularity increased when it teamed up with the mobile money service Mpesa which is available to anyone with a registered SIM card and a mobile phone. ( ) This mobile money payment option is used by millions of Kenyans each day and it allows more customers to buy audio and streaming services. Other streaming platforms demanded debit or credit card details, or PayPal and E-wallet apps which are rarely used in the region, for the prepaid option."
"Podcasts provide a platform for women and other marginalized communities to share their experiences. With as many as 68 languages spoken in Kenya, podcasts are now being produced in Sheng', Kamba, Maasai, Kikuyu, Kiswahili and Luo among others."
Read more at Chatham House.
#Kenyapodcasting #Kenyapublishing #Africapodcasting #Africapublishing #Kenyadigitalaudio #Kenya
---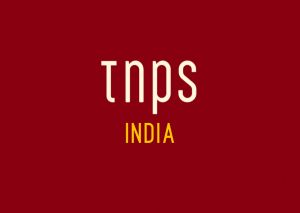 India – Neev Literature Festival announces fellowship for children's books "rooted in Indianness"
The Neev Literature Festival (NLF) in Bengaluru has announced fellowships for children's book creators (writers and illustrators). The fellowships, which include grants of ₹6 lakh ($7,330) each for a period of one year to research and write their books, aims to "facilitate high-quality children's books that authentically mirror Indian lives and experiences."
Festival co-founder Kavita Gupta Sabharwal,explained:
"In a fragmented market that is swamped with international children's literature and a publishing ecosystem that has traditionally under-invested in children's literature from India, the NLF Fellowships aim to fill a gap that will hopefully encourage Indian writers to embark on imaginative, ambitious and research-driven literature for Indian audiences that is rooted in Indianness."
The qualified fellows will be announced during the next Neev Literature Festival in October.
Read more at The Hindu.
#Indiabookmarket #Indiapublishing #NeevLiteratureFestival #NLF23 #NLFfellowship
---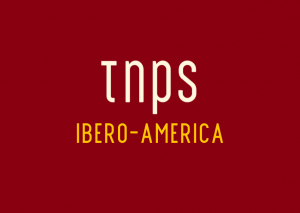 PublishNews Award grows and consolidates itself as a tradition in the publishing market in its 7th edition.
"The event filled the auditorium of the Goethe Institute in São Paulo and, with new categories, diversified the book industry professions recognized at the ceremony."
PublishNews, for those unfamiliar, is the premier journal for the Brazilian publishing industry, and a must read for anyone interested in this exciting book market.
Click through for the full PublishNews report.
#Brazilbookmarket #Brazilpublishing #PublishNewsAwards
---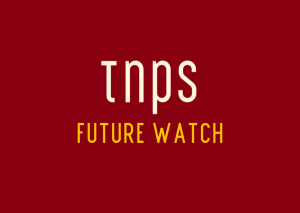 AI Video Generators Are Nearing a Crucial Tipping Point.
"Video memes made with algorithms are suddenly everywhere. Their sudden proliferation may herald an imminent explosion in the technology's capability."
Excerpts from Will Knight at Wired follow:
"As engineers have tweaked the algorithmic knobs and levers behind these image generators, added more training data, and paid for more GPU chips to run everything, these image-making tools have become incredibly good at faking reality."
"Runway ML, a startup that's developing AI tools for professional image and video creation and editing, this week launched a new more efficient technique for applying stylistic changes to videos."
"…We are at an inflection point for AI video making. As with AI image generation, a growing rush of memes could be followed by significant improvements in the quality and controllability of AI videos that lodge the technology in all sorts of places. AI may well become a muse for some auteurs."
"But you only need to look at how advanced images from Midjourney and Dream Studio are now to sense where AI video is heading—and how difficult it may become to distinguish real clips from fake ones."
Head over to Wired for Will Knight's full article.
#BewareTheFutureItsCloserThanWeThink #AIvideo #deepfake #AIvideogenerators
---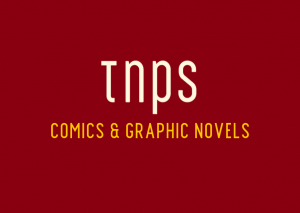 C2E2 in pictures.
The 14th Chicago Comic & Entertainment Expo (C2E2) happened last week.
The ReedPOP site says 95,000 visitors, but it's not clear if that was this year or for the last pre-Pandemic event.
Cosplay is always big at these events.
ICV2 has the pictures.
#C2E2 #ChicagoComicCon
---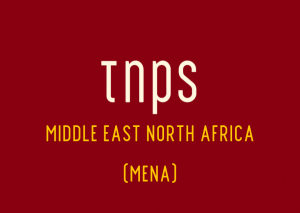 First Jordan Ramadan Book Fair underway in Jordan as Qatar's Ramadan book event concludes.
No numbers as yet for the Ramadan Book Fair in Doha, Qatar, which finished April 9, but reports are positive and it seems another success for this Ramadan initiative. So much so the finishing date was extended due to demand.
But even as Doha was preparing to wind down, a new Ramadan Book Fair was being initiated by Minister of Culture Haifa'a Najjar in Amman, Jordan.
Organised by the Union of Jordanian Publishers (UJP) and with 50 publishing houses participating, the Jordan Ramadan Book Fair will run through to April 14.
Check out more over at MENAFN.
#MENApublishing #MENAbookfairs #Arabpublishing #RamadanBookFairAmman #RamadanBookFairDoha #Jprdanpublishing #Qatarpublishing