With so much publishing industry news and debate, there's never time for TNPS to cover it all. But most days I manage to put out shorter posts on LinkedIn to at least give the smaller stories some deserved attention. What follows are some of those too-short-for-TNPS posts that this past week appeared on TNPS LinkedIn, that you may find interesting.
---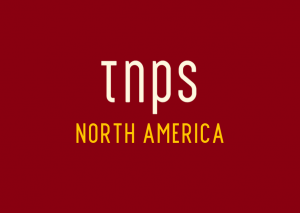 Canada 2022 Trade Print Book Market report is out. YA tops sales
BookNet Canada tracked sales for 855,076 unique ISBNs in 2023, amounting to 51,514,069 physical books worth $1.1 billion.
Per the report, Juvenile and Young Adult subjects took 41% market share, non-fiction 32%, and fiction 26%.
In the French-Canadian market, Juvenile & YA accounted for 43% of print sales.
BookNet Canada purports to track 85% of print book sales.
#Canadabookmarket #Canadapublishing #Canadaprintbookmarket
---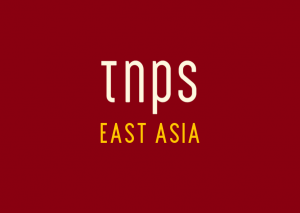 South Korea – ChatGPT sparks trend in publication and sales of related books.
"Providing vague answers to abstract questions at first, ChatGPT soon gave more concrete responses when asked coordinated questions."
No country is immune from ChatGPT's charms, it seems.
Check out this report from the Korea Herald via AsiaNewsNetwork on how the South Korean publishing arena is adjusting to easy-access generative AI.
#SouthKoreabookmarket #Southkoreapublishingg #ChatGPT #AI #AIpublishing
---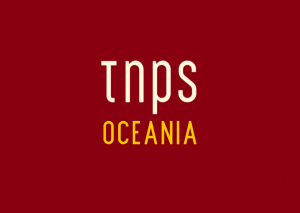 First Commercial Children's Picture Book Published featuring Thanynakwith Language
"The Indigenous Literacy Foundation (ILF) is proud to publish a new book from Napranum Community, 'We Look, We Find' representing the first time a children's picture book featuring the Thanynakwith language has ever been commercially published."
And be sure to check out the ILF website for more books across more of Australia's indigenous languages, and to see what a great job the ILF is doing.
#indigenouslanguages #chidrensbooks #childrensliterature #aboriginallanguages #Australiaindigneouslanguages #ilf
---
eBooks.com partners with Lenovo
From Stephen Cole via the eBooks.com March newsletter:
Tech giant Lenovo will launch its first e-ink tablet in 2023, with a host of features aimed at students and professionals. The new 10.3 inch "Smart Paper" digital notepad will present some strong competition for the popular Remarkable e-reader and Kindle Scribe. Like these forerunners, the Smart Paper allows users to add handwritten notes and drawings to documents, using a very cool e-pencil.
Targeting professionals and students, the device promises to be the perfect medium for reading technical and educational texts.
eBooks.com's educational and textbook sales have grown since the start of the pandemic, when educators around the world pivoted to digital books to keep their students supplied with required reading.
eBooks.com's position on the user interface of this new smart tablet will further advance our reach into educational and professional markets.
#ebooks #ereaders #ebookmarket #eBooksdotcom
---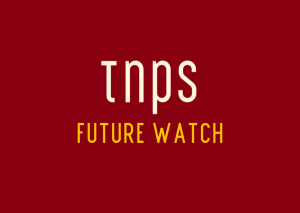 AI and the Rise of the Machines: Is Hollywood About to Be Overrun by Robots?
Benjamin Svetkey offers an in-depth analysis of the possible impact of AI on Hollywood in this must-read post, billed as part 1 of a series on AI and Hollywood.
"There's a lot of fear of the unknown," said Scott Mann, co-founder of Flawless, one of the AI startups. This one is hoping to crack open vast new international movie markets by developing an AI dubbing program that digitally manipulates actors' lips to make it seem as if they're speaking their native tongue.
He continued: "People are frightened of new technologies — they always have been. But AI has the potential to actually strengthen Hollywood. The industry has been suffering for a long time, but AI could be the solution that saves it. It could be the tool that empowers and enables us all."
Svetkey hits us with the negatives too. Far too much to cover here. Hopefully I'll find time to review the article further for TNPS, and add my own perspectives.
But let me leave you with this from Svetkey to whet your appetite:
"AI technology is evolving so insanely fast, it would have HAL 9000 hyperventilating. Earlier this year, for instance, when ChatGPT was asked to take the bar exam, it barely passed, scoring in the lower 10%. Now, just a few months later, it's scoring high enough, in the upper 10%, to land a six-figure starting salary at one of the top white shoe law firms."
Beware the future. It's closer than we think.
#AIfilmindustry #AIHollywod #theskyisfalling #theskyisnotfalling
---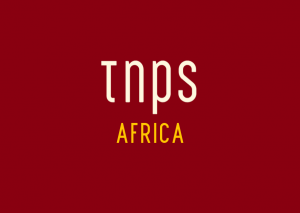 Nigeria – Book pirates, desist from your nefarious acts!
The Nigerian Publishers Association (NPA) has said that the Copyright Amended Bill recently signed by President Muhammadu Buhari would attract more players to the industry and give more job opportunities to improving Nigeria's economy.
NPA President/Chairman-in- Council, Uchenna Cyril Anioke, appealed to all book pirates to desist from their nefarious acts, as it would no longer be business as usual.
He stated that the president has demonstrated commitment to the growth of publishing and creativity at large, adding that the gesture would have a positive impact on the country's economy.
Read more at The Nation.
#Nigeriapublishing #Nigeriabookmarket #Africapublishing #copyright #IP #bookpiracy