One of southern Africa's biggest publishing events will be hybrid this year.
---
The Gaborone Book Festival's 2022 dates have been announced.
The biggest literary event in Botswana, and one of the biggest in southern Africa, will run 15-17 September.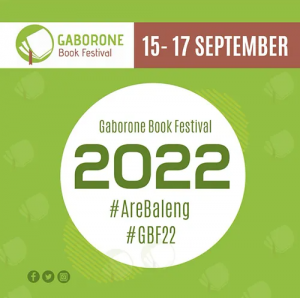 The 5th incarnation of the festival will be a hybrid event offering in-person action for those lucky enough to be in Botswana on the days, and global access online for those that can't make it in person.
Keep up with the latest on twitter: @GabsBookFest.