The 37th FILT will embrace a "new vision" at a new venue at the heart of the Tunisian capital.
---
Very little information on this at the moment, but after the rescheduling of the 2021 Tunis International Book Fair (FLIT – Foire Internationale du Livre de Tunis) to November it would seem the event organisers feel a return to the April schedule in 2022 will be too soon after the last event. Concerns about Covid-19 seem not to have been a factor.
The Tunisian Ministry of Cultural Affairs made the announcement Thursday, putting paid to speculation there might be an autumn 2022 fair again this year.
It further emerged the 37th incarnation of FILT will move to a new venue at the heart of the Tunisian capital, south of its previous location in the Exhibition Park in Kram in the northern suburbs of the city. Youssef Lachkham, director of the national facility for the promotion of Festival, Cultural and Artistic Events (ENPFMCA), told the Tunisia Press Agency this would make it easier for visitors to get to the venue, and that the new venue chosen would be better suited to an event of this size, and would encompass a "new vision" for FILT.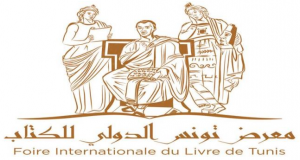 In 2019 FILT set a new attendance record before being cancelled in 2020.
While in many countries the international book fair is the biggest attraction, in Tunisia the national Tunisian Book Fair that usually happens at the end of the year is a much larger event by visitor numbers, attracting 200,000 or more.

A country of 12 million people, Tunisia has 8 million of them online, and there have been moves in the Tunisian publishing industry towards a shift to digital, per this analysis from TNPS in 2019 as the IPA's 2nd Africa Seminar approached.
Today Tunisia is also among ten African countries served by the digital books subscription service YouScribe. TNPS will be taking a closer look at YouScribe's Africa endeavours shortly.