Not much to add to this saga that hasn't been said before, so this will be a brief item, but as an example of the power of online English-language book sales beyond the safe-bet English-language markets we consider the usual suspects, the latest news from the Malaysia-based operation is worth a mention.
Running February 27 to March 5, this will be Big Bad Wolf's second venture into the Singapore market, and once again an online-only event. We can expect a mix of online and in-person events once the pandemic is finally laid to rest, but for now it's online only.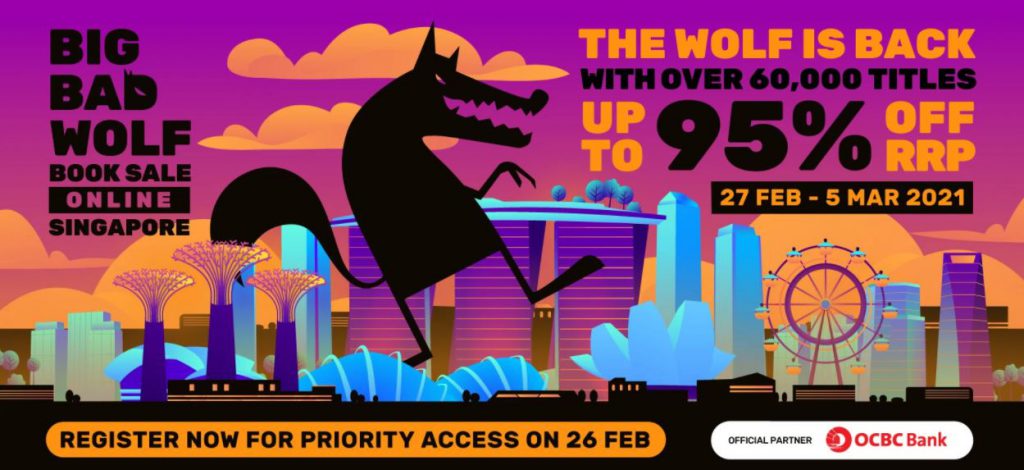 Last month Big Bad Wolf was online in the UAE –
which had to be extended due to demand –
and Big Bad Wolf has been running successful online events in homeland Malaysia as well as Indonesia, Thailand, Sri Lanka, Myanmar and Taiwan since the pandemic began.
I'll wind up this short post with some links to recent Big Bad Wolf coverage that will give a flavour of the significance of the digital pivot we are seeing, starting with the first Singapore event.
Mapping the New Normal: As Big Bad Wolf counts down its 20 million book online debut in Singapore publishers need to look beyond the remaindered titles and grasp the opportunity