"We do indeed have some cash stability issues, and for this reason Draft2Digital decided to remove their catalog until these issues have been resolved. We are doing our best to resolve the issue with them, and in the meantime the rest of our catalog has not suffered any other losses."
---
It was almost a year ago to the day that Madrid-based digital books streaming service 24Symbols made the industry headlines when its parent company Bestsharer went into voluntary liquidation.
At the time TNPS obtained confirmation from Isabel Blank, Head of Business Development at 24Symbols that,
Financially speaking, our monthly cash flow is positive, and this has allowed us to keep up with all our cash obligations, namely content providers and technology, partners, employees and collaborators.
Fast forward a year and there are signs all is not well at 24Symbols, leading US-based ebook aggregator Draft2Digital, which focuses on English-language self-publishers, to announce this week that it is dropping 24Symbols as an outlet.
Draft2Digital explained in an emailed statement:
Part of our job at Draft2Digital is to ensure that any distribution partnerships we offer are structured and maintained to a set of standards. We do this so that authors can continue to receive the same level of high quality that we've always offered, and can continue to trust that we are protecting their interests. Occasionally, this means vetting distribution channels to decide whether they should be included or excluded from our service.

As such, we have determined that distribution to 24Symbols is no longer in the best interest of our authors, and we will be removing distribution to this channel.

We have been closely monitoring 24Symbols for several months and have determined that the operational and accounting timelines of the platform do not currently meet the minimum requirements we have set for our distribution partners.

As a result, we are removing 24Symbols as a distribution channel on our platform, as this is in the best interest of our publishing partners. Any books currently distributed to 24Symbols will be delisted.
TNPS sought commentary from 24Symbols with regard to this latest news and Isabel Blank confirmed the situation thus:
We do indeed have some cash stability issues, and for this reason Draft2Digital decided to remove their catalog until these issues have been resolved.

We are doing our best to resolve the issue with them, and in the meantime the rest of our catalog has not suffered any other losses.
"Cash stability issues" are of course par for the course for most businesses at some stage, and 24Symbols faces increasing competition in an arena where many publishers are reluctant to embrace the subscription model that underpins the 24Symbols operation. So "cash stability issues" should be seen an admission of challenging times, not necessarily the writing on the wall.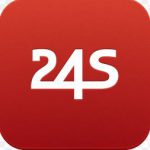 It's not clear if any other aggregators or publishers have pulled out of 24Symbols distribution due to the current difficulties, but StreetLib, the Italy-based content aggregator and cloud-publishing platform that supports both self-publishers and mainstream and corporate publishers (and is also the publisher of TNPS) has announced it will continue to supply 24Symbols.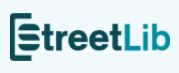 In a statement, StreetLib CEO Giacomo D'Angelo said:
StreetLib is fully supportive of 24Symbols during this challenging time and we value the contribution 24Symbols has made to the global publishing ecosystem. We look forward to growing with them as they emerge from their current difficulties.

Authors and publishers using StreetLib to reach the 24Symbols platform are assured that royalties due from downloads at 24Symbols will be paid on schedule by StreetLib regardless of any short-term disruption to 24Symbols' cash flow.
Of course we cannot know just how serious the situation is at 24Symbols, and the timing is perhaps a little worrying given most digital entertainment services are thriving in the pandemic era. And of course the subscription industry is not immune to failure, as we saw with the collapse of Oyster.
But 24Symbols has proven itself to be a survivor thus far, and here at TNPS we earnestly hope the company will soon be stable again and playing an essential role in the global digital books industry.