As we say goodbye to 2020 it seems like the digital audiobook format, so much the darling of the wealthier publishing nations, is unstoppable and global conquest is just a matter of time. But we've been here before…
---
With India, Singapore and South Korea already live, Thailand this week becomes Storytel's fourth Asia Pacific (APAC) market, and its 22nd overall, making it far and away the biggest of the audiobook-focussed subscription services.
There are no surprises here. Storytel has been using Bangkok as the hub for its APAC expansion since 2019, and told us back in June that the Thai launch would go live before end 2020.
And a Storytel Thailand launch has been on the cards since August 2018:
Storytel describes itself in the latest press release as,
One of the world's leading audiobook and e-book streaming services,
although ebooks generally are kept in the background, especially in the mature markets, and in Thailand Storytel's ebook element faces stiff competition from Ookbee.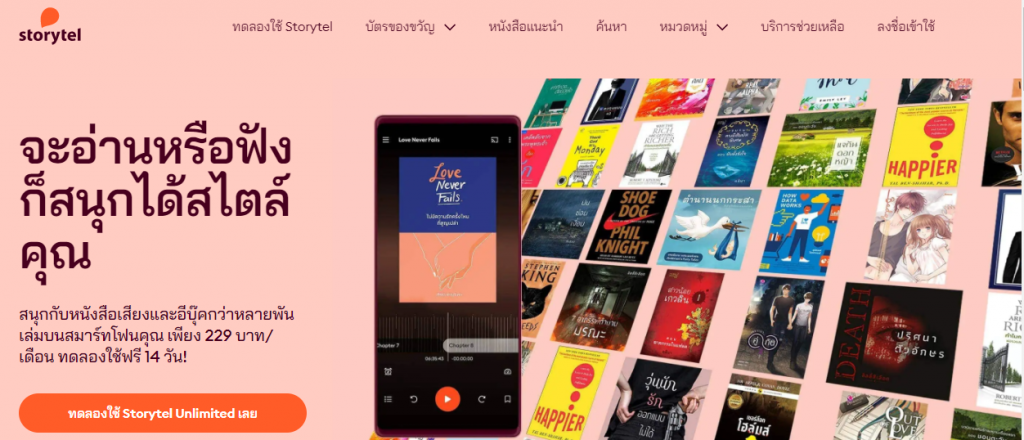 The Thai subscription starts at THB 299 – just under USD $10 – substantially less than the Sweden rate of SEK 169 (just shy of $20), but more than twice as much as the rate in India, where the full service starts at INR 299 ($4) and there is an option to just have Marathi-language titles for INR 99 a month. That's just $1.34 per month.
There's no mention in the press release or on the Storytel Thailand website as to just how many titles overall, and more especially how many Thai titles, are available at launch.
Storytel notes that the app reaches a population of almost 70 million people – that's more than the UK – but the reality is that only 57 million are online, without which Storytel is meaningless, so in digital terms the Thai market potential is more akin to Italy.
But unlike in Italy Storytel faces no challenge from Amazon's Kindle or Audible stores and safe to say that will remain the case for the foreseeable future.
Elin Torstensson, Storytel's Regional Manager for the Storytel Asia Pacific hub, said in a press release,
With our launch in Thailand we continue to expand our presence in APAC, strengthening our position as the number one 'glocal' player in the dynamic region, by making a large number of local stories in Thai – as well as English – available in the market. I'm also really excited to take the service live and bring the stories to the Thai consumers by audio and digital format.
Storytel will be at the Thai Winter Book Festival at Samyan MitrTown 10–20 December, and in January will launch am ambassador programme to expand its brand recognition in the country.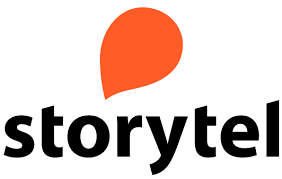 Storytel Thailand Country Manager Pawarana Suwanjindar said,
We are excited to contribute to the development of audiobooks in Thailand and help Thai people discover the potential in this format. There is certainly a reason for the global audiobook trend and I'm very optimistic about bringing all this entertainment, self development, business literature, children's books and much more to Thailand, which is an exciting prospect given that almost the entire population in Thailand are heavy mobile users with one of the highest uptakes of digital technology in the region.
And therein lies one of the budding challenges for Storytel as it continues its global march.
As we say goodbye to 2020 it seems like the digital audiobook format, so much the darling of the wealthier publishing nations, is unstoppable and global conquest is just a matter of time.
But we've been here before, back in the late 2000s and early 2010s when ebooks seemed ready to take over the world, with percentage growth numbers that far surpassed what we are seeing now for audiobooks.
Storytel's remarkable expansion, with the promise of a further eighteen markets by 2023 (Israel and Indonesia both lined up for early 2021 launches), comes on the back of an equally remarkable spate of investment that its non-Amazon competitors cannot hope to match, and that Amazon has no interest in matching (books are the lifeblood of Storytel but just a sideshow for Amazon).
The big question now is not what happens in the next year or two – Storytel's broad path is pretty clear, and other players will be riding on Storytel's coat-tails.
But what happens mid-2020s when the low-hanging fruit is plucked, the publishers darling status audiobooks now enjoys starts to wane, and the post-pandemic economic realities of global recession set in? Just how sustainable is the audiobook boom in the medium term?
That's a topic I'll be returning to in the New Year in a special report on the global audiobook market that will go beyond the news and numbers and look at just how far the audiobook boom can realistically go.