Storytel Belgium launches with 250,000 titles, but only a handful are in Dutch, and even fewer in French.
---
There's not much to add on this story that we didn't know already. Storytel told us back in September it would be launching in Belgium from its Netherlands hub, and it has come to pass.
The press release confirms what it says on site – that there are 250,000 titles available. But we don't know how many are ebooks and how many audiobooks, and we don't know how many are in Flemish or Netherlands Dutch, and as the Belgium launch is clearly targetted at the Dutch-speaking side of Belgium it's clear there are few if any French-language titles available.
But nothing there we didn't expect, as per TNPS last week:
But the press release plays the positives, of course.
Today Storytel, one of the world's largest streaming services for audiobooks and e-books, goes live in Belgium. The launch strengthens Storytel's presence in the Benelux region and will include extensive marketing initiatives in Belgium, including TV advertisements as well as social media and online campaigns.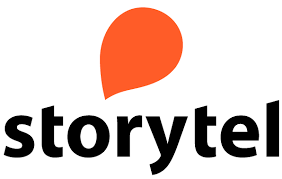 Madeleine Johansson, said:
We are excited and proud to be able to launch a high-quality audiobook and e-book experience for the Belgian readers and listeners only a month after announcing our expansion to Belgium. This truly demonstrates Storytel's commitment to make stories accessible to more people anywhere and anytime, and the skills and expertise of our local teams. Warm congrats to our Dutch team for establishing this new harbour of enjoyment for the Belgian book and story lovers.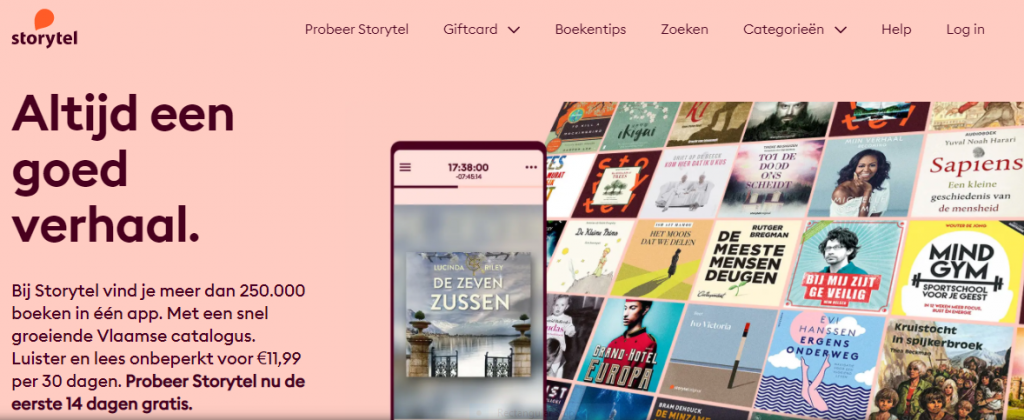 While Ruth de Jager, Country Manager for the Netherlands and Belgium, said:
We are convinced that our passion for books and good storytelling will inspire our new Belgian subscribers, and we are committed to regularly updating the content with new, exciting titles. This applies to titles from both established Belgian authors and our own Storytel Originals – stories written specifically as audiobooks.
Yeah, yeah, yeah. Who doesn't love press-release-speak?
But what about this Madeleine Johansson, who the press release says is,
Regional Manager for Storytel West.
Storytel West? Either I've missed something is this is a new position in the Storytel press release saga, and as for what Storytel West might encompass… Watch this space for updates.