"There is such a wealth of information in these reports that publishers and publishers' associations around the world can use in their work and in their interactions with local governments."
---
While I've been fighting the electricity gods here in West Africa the global publishing industry has carried on regardless.
One of the most significant but underplayed news items from a week dominated by Frankfurt was the announcement last week of the release of a set of seven new reports on the global publishing industry from the International Publishers Association.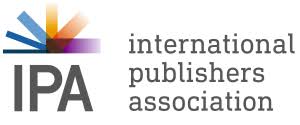 Originally intended to mark the cancelled May Lillehammer International Publishers Congress, the reports, the first six of which were commissioned by the Norwegian Publishers Association, are:
• Publishers and the United Nations Sustainable Development Goals
• Freedom to Publish: Challenges, Violations and Countries of Concern
• Ambitious Literary Policies: International Perspectives
• Reading Matters: Surveys and Campaigns – how to keep and recover readers
• IPA Global Report on Copyright & Publishing
• Paper and Digital: Current Research into the Effectiveness of Learning Materials
• Licensing Practices in a Global Digital Market
In the IPA announcement, Kristenn Einarsson, Chair of the IPA's Freedom to Publish Committee, said:
We are delighted to be publishing The State of Publishing reports in Frankfurt. There is such a wealth of information in these reports that publishers and publishers' associations around the world can use in their work and in their interactions with local governments.
IPA President Hugo Setzer added:
It really is a testament to the work of the Norwegian Publishers Associations to have commissioned and developed these extremely valuable reports. We are looking forward to presenting them to our members and building on these strong foundations for future work.
IPA Special Envoy for Diversity and Inclusion Michiel Kolman said:
(The) IPA's SDG Report is a great example of how publishers can contribute towards the goals. It has lots of inspiration and best practices from across our industry. The report shows that all publishers can contribute, whether they're small and can contribute a small amount, or if they are large and can contribute more significantly.
Read more about the launch here.