"It's great that we have so much literature spanning different genres. Let there be more films based on books by contemporary Ukrainian authors."
---
The Odessa International Film Festival went digital this year as it launched its first Star Media Book Pitch prize, aimed at identifying Ukrainian books that would make great films.
Book Pitch, a joint project between the Odessa International Film Festival and the International Book Arsenal Festival opened for submissions in February, with 15 works going through the elimination process where a committee of film critics, producers, directors, screenwriters and literary critics selected 5 works for the final.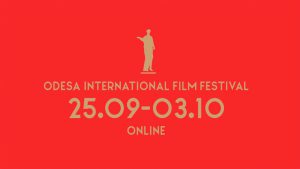 The winning novel was Behind the Back by Haska Shiyan. The Book Arsenal Prize went to the novel Daughter by Tamara Horikha Zernia.
Shiyan said,
I did not expect to receive such high recognition from the jury. I sincerely hope that this book will turn into a film. In fact, I was very impressed with the strength of my competitors, since I knew about all of their books. It's great that we have so much literature spanning different genres. Let there be more films based on books by contemporary Ukrainian authors.
Full details (in English) of the Odessa International Film Festival awards can be found over at Cineuropa.