Publishers and agents will have access to a Smart Rights Link that will be available all year round. JD Books will provide e-commerce. In July a JD livestream event sold 10,000 books in 30 minutes
---
You could be forgiven for thinking, on glancing at the Beijing International Book Fair dates this year, that having been forced online by the pandemic the event was going to be a one-day special on September 26, but in fact that's just the day it starts, and there is no end date.
The Smart Beijing International Book Fair will, in parts, be a year round event.
Given the organisers only decided in July that the in-person event would not go ahead –
– the arrangements for the virtual event are remarkable.
400,000 books will be on display, and over 1,000 exhibitors from 68 countries have been uploading content, including from first-time attendees like Armenia, Cape Verde and Uruguay.
5G, augmented reality and virtual reality will feature strongly, although of course the results may not be fully appreciable by those with less robust hardware and internet connections.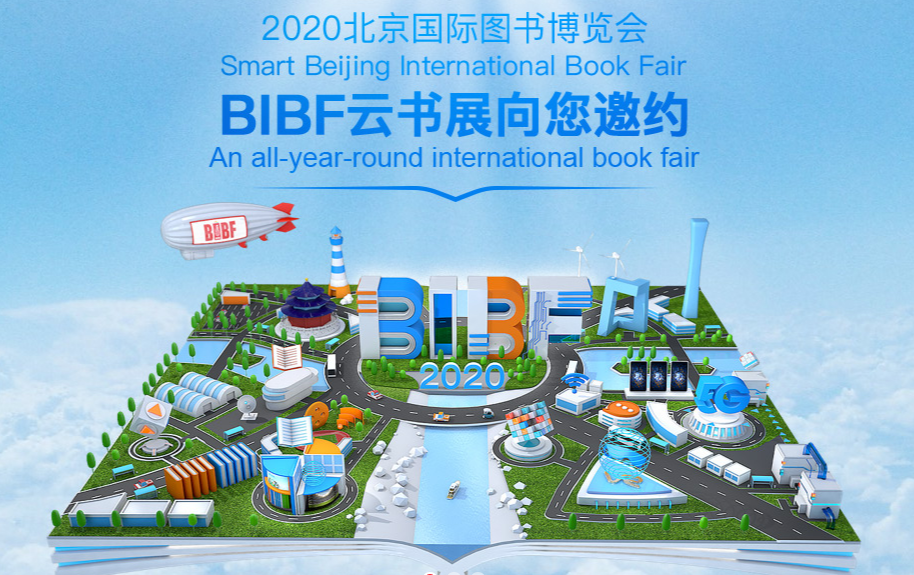 Basic registration and engagement is free to anyone anywhere in the world, although use of specialist platforms will incur costs. Platforms will be available for a full year, enabling participants an unprecedented opportunity to do business at any time.
Included in the free of charge facilities will be the new 'Smart Rights Link' that will, for the full year,
provide an online matchmaking service, inviting exhibitors to upload their catalogues, display materials and clips, and offering recommendations with one-click invitations allowing visitors to create their own meetings schedule.
As Guest of Honour this year Cuba has put all its efforts into digitising its programme, but not all countries have been so energetic. The 68 participating countries this year is a drop from last year's 95 countries, reflecting the uncertainty and insecurity across global publishing induced by the pandemic.

The virtual book fair is being co-hosted by the National Press and Publication Administration, the Ministry of Science and Technology, the Beijing municipal government, the Publishers Association of China and China Writers Association.
For book-buying, JD Books, part of Chinese e-commerce giant JD.com, is the exclusive e-commerce partner for the 27th Beijing International Book Fair and will support its first-ever online reading promotion campaign, World Reading Season, which features six livestreams on JD.com and its livestreaming partner Kuaishou, centred on Cuba, Arabic language, the UK, Poland, drama and picture books.
Largely unnoticed by the outside world, JD Books is one of the biggest bookselling platforms in the world. On July 31st, Nobel Literature Prize laureate Mo Yan, in a livestream sale on JD Books, sold over 10,000 copies of his new book in thirty minutes.
A statement from the Smart Beijing International Book Fair said:
JD Books has a huge advantage and influence in promoting books online. Our cooperation with JD can not only give more readers access to quality books, but also give fair exhibitors better experience. The cooperation also serves as a trial for traditional publishing industry to explore new ways for promotion.
Per past coverage of China here at TNPS, while the jury is out over just how big the China book market is, there's little doubt it is closing the gap on the US in revenue terms and very likely way ahead of the US in volume terms. Especially when we factor in online reading that does not get counted in the traditional statistics methodology that regard print, ebooks and audiobooks as the only fruit.
These past posts from TNPS are instructive, if not definitive: