Such demand for English-language books in one-city events where prospective visitors are limited by travel costs, time and distance means one can only wonder at what sort of demand Big Bad Wolf might see when the entire country is enfranchised
---
With a second Indonesia online sale due this month, and a Sri Lanka online set for October, the New Normal for the world's biggest book sale event, Big Bad Wolf, is becoming clear. For the foreseeable future Big Bad Wolf will explore the extent and limits of online flash-sale book-selling in an arena in which it is the undisputed king of the in-person flash-sale.
Last year Big Bad Wolf, still in in-person physical mode where digital engagement was confined to promoting events, not selling books direct, and the focus was on shipping tens of millions (literally) of new, mostly-English-language books to ten countries. That would be Malaysia, UAE, Thailand, Sri Lanka, Taiwan, Philippines, Pakistan, Myanmar, South Korea and Indonesia.
This year Big Bad Wolf debuted in Cambodia, where it took one million English-language books to Phnom Penh, and was all set to scale new heights when the pandemic arrived.
Not one to waste time, Big Bad Wolf immediately started testing the waters with an online sale in Indonesia using Tokopedia as its platform. A second Tokopedia-based sale is set for Indonesia this month.
But more significantly, Big Bad Wolf announced a full-scale dedicated online sale on its own website to take place in Sri Lanka in October.
By setting up a dedicated site Big Bad Wolf takes full control of the event, and as noted in previous coverage, expands its reach from city-wide to country-wide – in a country with 7 million people online.
And this is where it gets interesting, because the next online event announced, which will happen in September, before the Sri Lanka event, will be in Thailand, a country of 57 million internet users – more than Italy.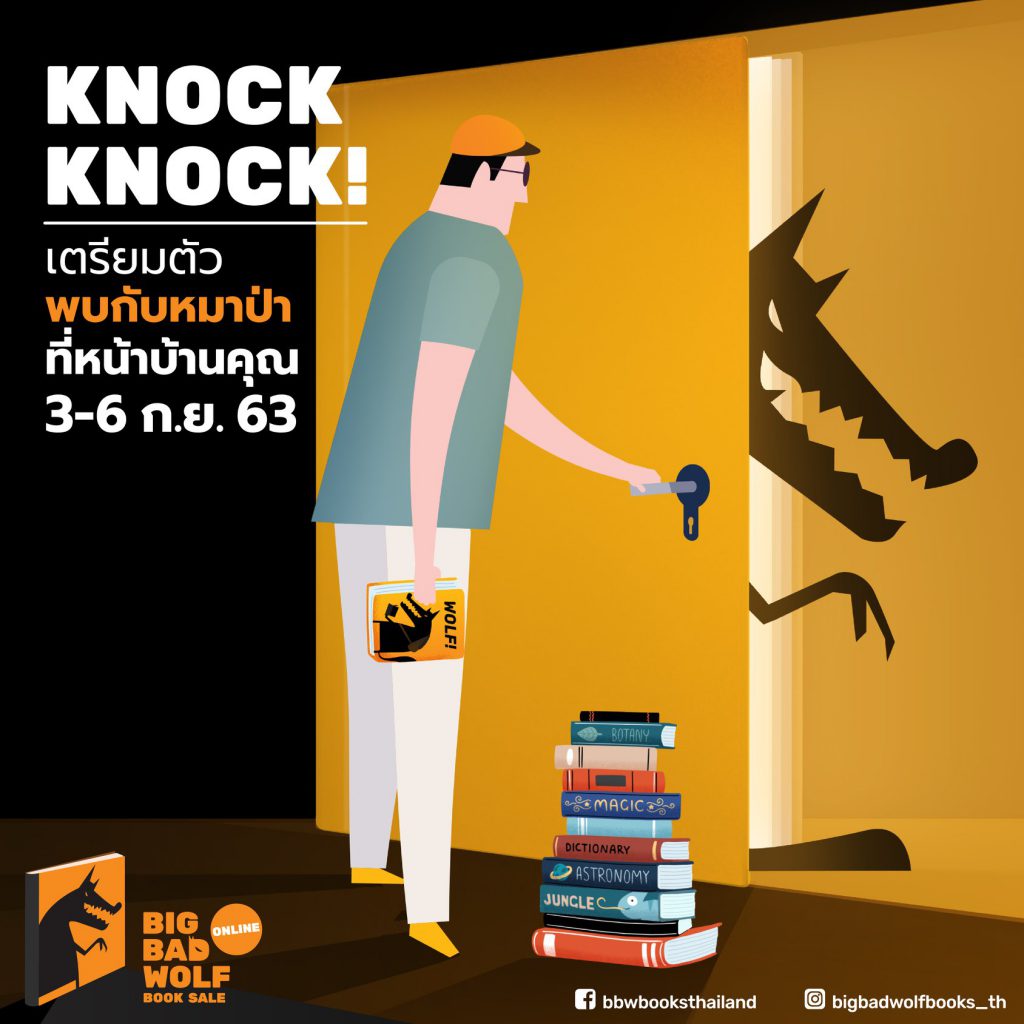 Thailand has a vibrant digital books economy for both online print and digital sales. The digital arena is dominated by Ookbee –
and online print book selling is no novelty here.
Earlier this year the Bangkok International Book Fair went online when the in-person event was forced to cancel due to the pandemic, and the site crashed on day one as so many people tried to connect.
Against such a background we should be watching closely the progress of Big Bad Wolf Thailand, where the company has been regularly shipping three million English-language books to Bangkok, and last year made further visits to other Thai cities on later dates.
For publishers outside the country, the Big Bad Wolf experiment has already demonstrated the appeal of, and demand for, affordable English-language books in numerous countries where English is not the first language.
The challenge for Big Bad Wolf is to create country-specific websites that will maximise the user-experience while simultaneously putting in place the mechanisms for online payment and physical delivery to all corners of the country. The Bangkok International Book Fair site worked with 200 publishers and generated a 3D exploratory book-selling experience that the Big Bad Wolf team have no doubt looked carefully at to learn what worked and what to avoid.
That will be relatively straight forward in Thailand and Sri Lanka, but perhaps more challenging in Big Bad Wolf markets like Pakistan, Myanmar and Cambodia, as examples, where fewer people are likely to have the means to pay online and where delivery may be more challenging.
A Big Bad Wolf live event can attract hundreds of thousands of visitors a shot, who walk away with books to the value of millions of dollars. Last year in Myanmar alone $1.8 million worth of books were sold. The debut event in Cambodia drew over 50,000 visitors in its first four days. At bigger events like Jakarta (Indonesia) crowds of 750,000 were not uncommon.
All this, remember, for mainly English-language print books.
Such demand in one-city events where prospective visitors are limited by travel costs, time and distance means one can only wonder at what sort of demand Big Bad Wolf might see when the entire country is enfranchised.
Publishers within and outside the country will be looking on and wondering how much of this demand they might be able to tap into once Big Bad Wolf has withdrawn.
Of course, the challenges are different. Big Bad Wolf comes equipped with a decade of experience and contacts, not to mention shipping partners and partners on the ground, to bulk-transport books to these countries to be locally-delivered upon purchase.
And of course Big Bad Wolf prices, possible because the stock is remaindered, are much lower than regular publishers can compete with. In print, that is.
But digital books… That's another story. Digital books require no shipping, no physical production costs, no at-home or at-market warehousing, can be bought, delivered and in the hands of the consumer in seconds, and most importantly can be sold from third party websites or, even better, from dedicated publisher sites without leaving the office. Tapping into the demand for English-language titles means no translation costs.
And best of all, these are not competing markets where publishers are having to protect print,. Rather they are markets where every sale is a bonus, and where prices can be lowered to competitively local – yes, even to Big Bad Wolf prices – without losing out.
Of course getting noticed in these markets is also a challenge, and again Big Bad Wolf has the advantage with brand recognition and adoring fans. But there is nothing to stop publishers focussing on target markets like Thailand, putting some effort into social media promotion to build mailing lists, and joining in the fun.