There's room for confusion with the launch of a new online bookstore in the UAE, which claims to be "the world's largest Arabic online bookstore".
The confusion arises not from how this claim sits with Jordan-based Jamalon, which claims to be the largest online bookstore in the Middle East.
With 9.5 million titles that's hard to dispute, but it may well be Jamalon has fewer than 90,000 Arabic titles, which would confirm the claims of Al Manhal.
Rather the confusion arises from the Al Manhal press release which asserts it has 90,000 titles and at the same time sports a graphic saying it has more than 100,000 titles.
From the press release:
Al Manhal has officially launched the world's largest Arabic online bookstore – the Al Manhal Store, which is home to over 90,000 titles from reputable publishers across the Arab and Islamic landscape.
The press release graphic meanwhile looks like this: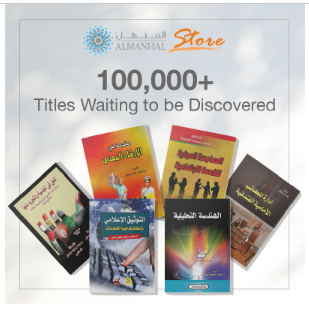 Strictly speaking, of course, both claims may be correct, as 100,000+ is clearly more than 90,000.
It's not clear how many ebooks are offered, as opposed to online print titles, and while the press release talks about the "Al Manhal e-bookstore" and the "e-platform", all we know is that titles can be purchased in both print and electronic formats.
A variety of payment options will help deal with one of key problems online buyers in the Arab markets face, and include,
card, cash on delivery, Bitcoins and more.
Al Manhal is no stranger to books, being a division of TechKnowledge, described as,
the leading Arabic eLearning and information provider in the Middle East and North Africa.
Al Manhal Store CEO Mohamad Al Baghdadi said:
With the world embracing e-commerce in almost every purchasing aspect, it is imperative that purchasing of Arabic books evolve too. The need of the hour is a dedicated platform that ensures busy individuals and professionals can pursue their love for reading in Arabic amidst their time pressed lifestyles.

With the Al Manhal Store, we seek to provide current and future generations with the ability to take with them, their favorite books – anywhere, anytime, and on any device.
Ebook competition in the Arab book markets is not fierce, with a handful of players seriously involved, like Abjjad, while digital audio has more takers, but less clear is how much that reflects consumer demand as opposed to consumer demand being dictated by what's available.
What we can safely say is that Al Manhal is one more step along the road to digital becoming an integral part of the Arab book markets across MENA.