For the purists among us who think that a book isn't a book unless it was written by hand with a quill pen, printed by hand between two inked rollers, bound with a calfskin cover, with print so small you have to squint to see it, this post is not for you.
For the purists who think an audiobook is not a book because you're not holding it in your hands inches from your face, maybe you too should give this post a miss.
For the rest, you still might want to be sitting down for this. After all, it's not every day a national government declares a video game is to be part of its national school reading curriculum.
But that's exactly what has happened in Poland, where the video game This War of Mine is now part of the school reading list.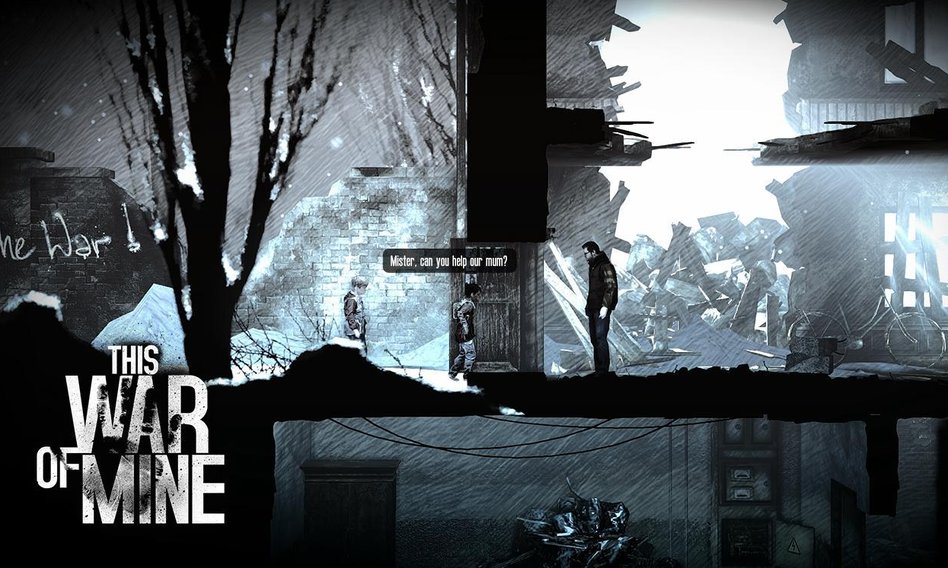 Poland's Prime Minister, Mateusz Morawiecki, as reported by Notes From Poland, told Polstat News:
Poland will be the first country in the world that puts its own computer game into the education ministry's reading list.

Young people use games to imagine certain situations [in a way] no worse than reading books.

By incorporating games into the education system, we will expand our imagination and bring something new to the culture.
Grzegorz Miechowski, CEO of 11 bit studios, which produces the game, added,
Of course, games are already being used in education for teaching maths, chemistry, and developing cognitive abilities, but I don't think we've ever encountered a game being officially included in the educational system on a national level as a school reading. I'm proud to say 11 bit studios' work can add to the development of education and culture in our country. This can be a breakthrough moment for all artists creating games all around the world.
This War Of Mine was released in 2014 to widespread acclaim and reports suggest that, unlike most war-themed games, it focuses on the experience of civilians rather than those doing the fighting.
The reading list is aimed at students studying sociology, ethics, philosophy and history, and it should be noted that the definition of school here is also in a gray area. The video is 18-rated and as such only students aged 18 or over will be able to see it, at least on school premises.