French publishing has for the past decade or more proudly stood firm against the trend to embrace digital, determined to give French consumers what publishers felt they wanted: Printed books sold at high prices in bricks & mortar stores.
And when the coronavirus crisis arrived French publishers were hit hard.
Of course that's been a story retold around the globe to some degree, but few if any other countries appear to have been hit quite as heavily as France, with the national publishing body warning of "severe and lasting damage" as it appealed to the government for assistance.
But it's hard not to see the message from the French Publishers Association (SNE – Syndicat National de l'Edition) as an appeal to rescue the industry from its own shortsightedness, while declining to seriously address certain key issues, among them digital and Amazon.
Consider: The results of an SNE survey of "132 publishing companies or groups representing around 250 publishing houses" shows a bleak picture across the French publishing landscape, with 18 publishing houses expected to fold, and 57% of respondents experiencing cash flow issues.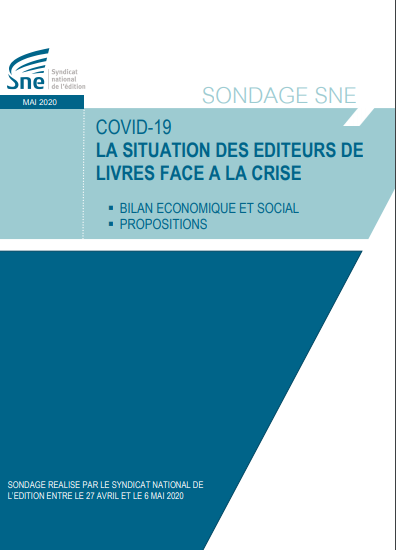 The SNE report singles out bookstore closures as a reason for the national publishing industry's plight, and cites insufficient funding from government in assisting the industry to ride out the pandemic, but declines, for example, to mention the role the closure of Amazon's warehouse may have played in preventing online sales meeting demand.
Rather, SNE argues, without any evidence offered beyond the fact that bookstores were closed, that readers had priorities other than books during this difficult time.
If so that would put France, a nation of booklovers by any measure, at odds with pretty much the rest of the world, where demand for books rose significantly during lockdown, driving readers to look to online delivery or digital delivery to fill the gap bookstore closures left.
SNE spends as little time as possible dealing with digital, noting that sales of ebooks rose by 30% and audiobooks by 8%, but that only 30% of respondents offered digital titles in the first place.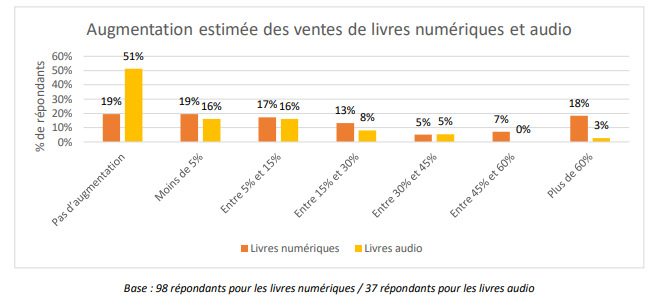 But in its conclusions where the SNE outlines its proposed solutions, the suggestion that French publishers might spend a little more effort in putting in place a digital safety net, or building on the 30% surge in digital sales that the few publishers that did make an effort with digital experienced, is notably absent.
Read the SNE report in full (in French) here:
For more detail from the SNE report in English, try The Bookseller or Publishing Perspectives.