The Australian Book Industry awards, affectionately known as Abias, is hosted by the Australian Publishers Association to recognize excellent Australian writing, although of course with a bias towards sales rather than literary quality.
In that respect it was only a matter of time before a Bluey book came up for an Abias award.
Published by PRH Australia imprint Puffin, titles from the Bluey board book series were the 2nd, 3rd and 4th bestselling books in the country in 2019, and derive from the Emmy-winning Australian children's TV series of the same name. Bluey being a dog, the antics of which have earned sales totaling over 1 million across 7 titles in the series.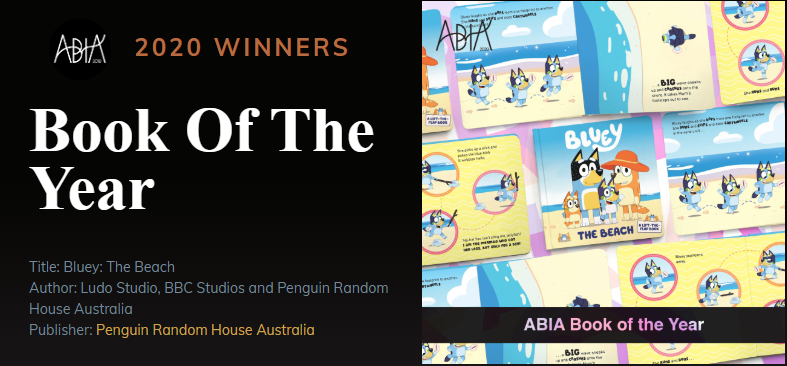 Normally the event would have been marked with a lavish spread, but with the pandemic still holding sway in Australia the event was livestreamed this year on YouTube.
Or watch the video direct from the Abias website.
For a list of all the Abias winners, see here.