Midnight February 29 was to have been the deadline for submissions to the first Selfies Awards for self-published authors, but in an email today BookLife tell us the deadline has at the last minute been extended.
You asked. We listened.

The US Selfies submission period has been extended to March 9.
No further reason is given for the extension, and I'm far too polite to speculate, but the upshot is that self-published authors have a further nine days to submit their self-published novel of 100,000 words or fewer and pay a $50 entrance fee to be in with the chance of winning $1,000 cash and a Publishers Weekly print and digital "marketing package" worth $5,000.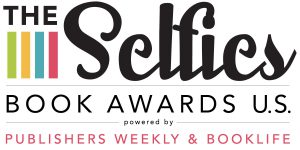 The US Selfies awards are intended to,
uncover talent and reward the very best self-published titles
and the winning book will be,
displayed at all major U.S. book trade shows in 2020-2021 (and) featured in the Combined Book Exhibit library newsletter (reaching 30,000 librarians).
Shortlisted authors will get free entry to the 2020 American Library Association Annual Conference to be held in Chicago.
Authors need to be resident in the US, be 18 or over, and to have self-published in 2019. The definition of self-published is that the author has,
undertaken the editing, design and marketing for their book themselves, or has paid for all or more than half of these publishing expenses through a hybrid publisher.
Promoted by Publishers Weekly, BookLife and UK-based BookBrunch, the award is being sponsored by Ingram and The Combined Book Exhibit.
The shortlisted will be announced "on or around" May 2020 and the winner declared on June 27, 2020 at the American Library Association's Annual Conference in Chicago.
As a first-time event there's no history to judge the value of this prize to self-published authors, but for those interested the submissions form can be found here.