Last month we reported here on a Boktugg news item suggesting the world's biggest trade publisher, Penguin Random House, might be preparing to launch its own subscription service.
PRH were quick to say no such plan was imminent – very different from a denial – and for now at least the prospect hovers around the "likely" marker on the probability scale, with no timetable intimated for such a launch.
Meanwhile in the Nordics, where publishers have no worries about Amazon dominating the digital books arena and so are much more relaxed about subscription, Boktugg brings us news that Finland's second largest publishing house Otava and bookstore chain Suomalainen Kirjakauppa has launched its own digital books subscription service Suomalainen Plus.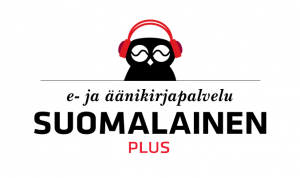 Reminding us that Finland's largest publishing house WSOY is owned by Sweden's Bookbeat, which also runs Finland's largest subscription service, Bookbeat Finland, while Sweden's Storytel owns Finland's third largest publishing house, Gummerus Kustannus Oy and of course Storytel Finland, and that Nextory is also operating in Finland, while both Kobo and Amazon's Audible are tentatively dipping their toes into the Swedish audiobook market, Boktugg's Sölve Dahlgren asks just how many more subscription services the Nordic countries can embrace before a market adjustment and consolidation begins that will inevitably see some disappear.
Finland's Otava follows in the footsteps of Norway's Gyldendall Norsk Forlag and H. Aschehoug & Co., which have their own subscription service Fabel. The latter is operated by Nathan Hull's Beat Technology subscription facilitation platform.
It's not clear at this time if Otava's Suomalainen Plus is using Beat Technology to underpin their service, or if they have found another solution.
Nordic subscription services do not come cheap. Suomalainen Plus is charging Finnish consumers the USD equivalent of $18.30 per month – a move perhaps necessary to reward authors given the size of the Finland market (a population less than that of New York) means volume of downloads will at best be moderate.
While Dahlgren's point about inevitable market consolidation is well made, the big question is when that might happen.
That in turn will depend on at what time the Nordic markets reach their individual tipping points at which print production has to concede to digital. Per a report here at TNPS yesterday, the largest Nordic market, Sweden (population 10 million), is moving ever closer to its tipping point, with an estimated 48% of the country's book market now owned by the streaming services.
At which point we need to remind ourselves that most of the Swedish streaming services, including the two largest, Storytel and Bookbeat, are owned by publishers (or strictly speaking in Storytel's case, the streaming service owns the publisher). That's a very different scenario from in the big western markets (Italy aside) where mostly the rule is that publishers publish and retailers retail.
To which mix we can add into the western markets the mash-up that is Amazon, retailer turned publisher turned subscription service, the very existence of which means the western markets are unlikely to follow the Nordic model any time soon.
But the Nordic model is a shining example of what is possible, and led by Storytel we can expect the Nordic model to be embraced and emulated around the world as the so-called emerging markets discover the advantages of digital subscription.
You can't put the digital subscription genie back in the bottle.